A Guide to the Upcoming Fashion & Beauty Collaborations
Guess Who's back
back again, Shady's back, tell a friend
....So I've been on holiday and only just managed to start posting again but at the end of August I made a blog plan/schedule for the month and so will have regular Monday, Wednesday and Friday posts as usual as well as one a week on
fashionstyleblog
(Wednesdays) . Anyway today's post is on the upcoming autumn and winter collaborations which are soon to hit the shelves.
Olivia Palermo X Ciate London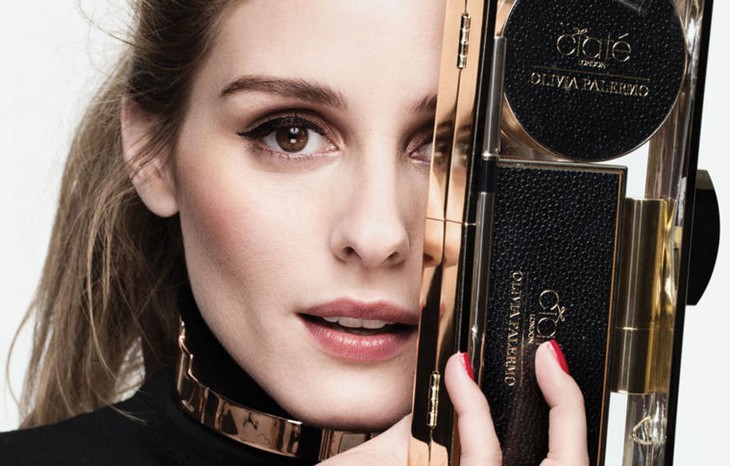 So this one is a bit of a cheat and was on Sephora Shelves in the middle of August however I felt should still be mentioned. Olivia first started with nail varnish for the summer months then moved on to different shades of lipstick, eye shadows and blushes, as the new creative director of Ciate expect more wonderful work from Olivia - there is full coverage on her blog
here
.
Chrisopher Lemaire X Uniqlo
For all minimalism lovers - Uniqlo is teaming up with the former creative director of Hermes - Christopher Lemaire for a collection which will be in stores October the 2nd. Promoted as timeless and trend less items which are good quality and perfect for any season, the knitted collection ranges from £39 to £189 in price. There will be over 30 pieces in this collaboration sold online and in Uniqlo stores.
Carine Roitfield X Uniqlo
Carine Roitfeld is also teaming with Uniqlo for a 40 piece collection, the star is known as the creator and editor in chief of CR Fashion Book and seen round the likes of GiGi Hadid, the Kardashian/Jenner family and Kate Moss and so the collection is bound to sell fast. The collection was designed to enhance everyday life. 'I started with pieces I'd want to wear myself and developed this into clothes anyone would want to wear...a woman's ideal of clothes that makes her feel transformed when she wears them.'
H & M X Balmain
Ever since H & M Collaborated with Alexander Wang last year everyone was anticipating this years collaboration, this year with Balmain. In fact for a decade H & M have been attracting impressive fashion houses to work with. Oliver Rousteing pictured above with Kendall Jenner and Jourdan Dunn attended the Billboard Music Awards wearing parts of the collection which will be in stores come November.
Here are the collaborations I'm most looking forward to this Autumn, which are you patiently waiting for?
balmain , beauty , brands , carine roitfeld , christopher lemaire , ciate , collaborations , fashion , guide , h & m , olivia palermo , uniqlo